the sea that she missed - a mix for Finduilas of Dol Amroth
Explanation:
"Finduilas, daughter of Adrahil of Dol Amroth … was a lady of great beauty and gentle heart, but before twelve years had passed she died. Denethor loved her, in his fashion, more dearly than any other, unless it were the elder of the sons that she bore him. But it seemed to men that she withered in the guarded city, as a flower of the seaward vales set upon a barren rock. The shadow in the east filled her with horror, and she turned her eyes ever south to the sea that she missed."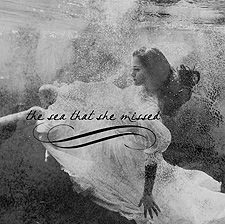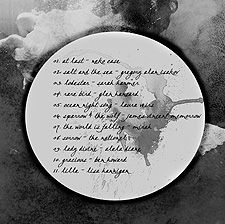 the sea that she missed - a mix for Finduilas of Dol Amroth
01. Neko Case - At Last
And if death should smell my breathing
As it passes beneath my window
Let it lead me trembling, trembling
I own every bell that tolls for me
02. Gregory Alan Isakov - Salt and the Sea
I belong with the salt and the sea and the stones
save them all for me.
03. Sarah Harmer - Lodestar
and wait for it
there are only two things now
this great black night and the fireglow
04. Glen Hansard - Rare Bird
Rare, rare bird
Abide with me.
05. Laura Veirs - Ocean Night Song
The paddles of night are unfolding
A mermaid's map floats by on the rolling green
Japanese fishing float carries my soul out to the whales
And out to the deep
06. James Vincent McMorrow - Sparrow and the Wolf
Confused by the wind, bruised by the size of the rain,
she turned back to him, begged for love to remain.
07. Mirah - The World is Falling
There's a knocking on the hull, you hear it
There's bones a-rattlin' under us
08. The National - Sorrow
It's only my half of heart alone,
On the water,
Cover me in rag and bones, sympathy.
09. Alela Diane - Lady Divine
I call to the dark
"Take the bones off my back"
And I chant to the black
"You were my lady divine"
10. Ben Howard - Gracious
'
Cause you said ours were the lighthouse towers
The sand upon that place
Darling I'll grow weary, happy still
With just the memory of your face
11. Lisa Hannigan - Lille
And the breathlessness as we run
To the beach endlessly
As the sun creeps up on the sea
---
DOWNLOAD (77.9 MB)
left-click and follow the instructions
Zip available on Mediafire and ge.tt.
Also available just for listening on 8tracks.
--Five of these songs sat in a playlist called "idk a finduilas mix???" for over a year. I finally decided to finish it.
--Love Finduilas, love her sons, even love the tragic fate of her husband (Denethor the bad sad dad). I just love the entire line of Stewards, and the princes of Dol Amroth as well. I am not ashamed!
--So Neko Case's song sets the mood, then you get some happy-ish songs before it heads firmly into sadville.
--Cover image is an underwater photo by
Ilse Moore
.
Enjoy!
(cross posted at
fanmix
)